Powersafe
Single Pole
Connector
Phase 3's UL listed Powersafe are the highest rated, safest and finest quality single pole connectors as used by the power, events, military and cable assembly industries worldwide.
Powersafe single pole connectors are 100% manufactured and assembled in the UK by Phase 3 and can be used for high current connections up to 800A. The industrial plug's powerlock mating system is mechanically keyed and locked, meaning Powersafe cannot be mis-mated or disconnected accidentally under load.
Powersafe are industrial electrical power plugs and sockets for events, power, military and utility industries. The powerlock connectors are plastic bodied, single pole connectors for use in high power, low voltage applications.  With current ratings of either 400A/500A or 660A/800A, the industrial plugs are keyed to prevent connections with the wrong line, and colour coded to meet various international 3 phase electrical standards.  When disconnected, the power connectors are rated IP2X for protection against finger touching of live electrical parts and when mated are sealed to IP67. Terminate the industrial plug with either set screw or crimp termination for copper cables up to 300mm².  A selection of accessories and network connection devices are available in the product range.
View the Powersafe product video and feel free to contact us in regards to any queries. If you'd like an online quote then use our Product Configurator to submit your bespoke specifications based on your region and project requirements.
Single Pole Connector Performance Enhancements
The Powersafe powerlock connector design has brought performance enhancements:
'The highest quality in the industry…'
Increased Current Carrying Capacity (500A/800A)
Increased Short Circuit Ratings (35.5Ka)
Reduced Insertion Force
Improved Impact Resistance
Rubber Hand Grip for ease of coupling & added impact protection
Cable Strain Relief (25mm-300mm)
View Quality & Test Reports
NEW! Configure a Powersafe Power Connector
Our online product configuration allows you to input your specifications and receive a bespoke quote.
1) Configure your power connector colours
2) Configure your termination, gland sizes and quantities
3) Receive a Powersafe quote
Powersafe Configurator
Single Pole Connector Safety Enhancements
The Powersafe powerlock connector design has brought safety enhancements.
'The safest Camlock alternative in the industry…'
Water & Dust Proof Ingress Protection Rating (IP67)
Finger-Proof Contacts
High-temperature resistant materials
Flame Retardant (UL94-VO)
Protection against electric shock (IP2X)
Rubber protective caps to protect connectors from damage
RoHS compliant
Powersafe Powerlock Connectors Features
Hover over a hotspot to view the features…
High Temperature Thermoplastic Insulator delivers high impact protection on the single pole connectors.
Rubber Hand Grip for ease of coupling and added impact protection. Gland Strain Relief on Cable 25mm – 300mm.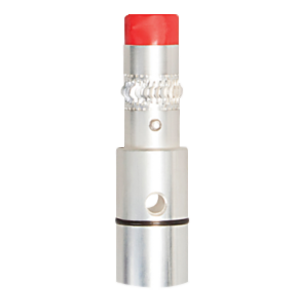 Finger-proof contacts provide safety from accidental electrical contact when uncouple and live.
Our contacts are machined from brass for 500A connectors or Copper for 800A connectors. As the Powersafe contact band has 29 transfer bridges, giving more surface contact, it is high rated than other manufacturers.
Source or Drain Panel mounts available, with either M12 nut or M12 bolt. Up to 800A.
Mechanically keyed and locked mechanism means the connector cannot be accidently disconnected under load, while the colour coding ensures no mis-mating of lines.
Powersafe Powerlock Products
Additional product ranges, accessories and Network Devices
Powersafe Panel Mounts
Powersafe Panel Mounts are electrical industrial sockets for generators, batteries, switchgear and power distribution boxes. The mounts are available for three phases plus Neutral and Earth and have the same mechanical locking system as their inline counterparts. The connection points are compatible with other manufacturer's powerlock connectors.
Configure Panel Mounts
Did you know? You can request custom coloured hand grips with your company's logo on? Ask our Sales Manager!
Powersafe Environmental Dust Caps
Powersafe Environmental Dust Caps are heavy duty protective caps for high current power connectors. Powersafe caps are manufactured in high-impact thermoplastic and IP67 rated sealing, making them an incredibly durable product. The caps are designed with a colour coded mechanical locking system to  prevent accidental disconnection. The protective covers are recommended for use with Powersafe Power Connectors.
Find Out More
Did you know? Phase 3 has a full range of Network Connection Devices, like lug converters, right-angled connectors and g-clamps.
Powersafe Power Distribution Box
The Powersafe Sequential Mating box is a three phase power distribution box designed for use with temporary electrical installations that use single pole industrial plugs. On the mating box there are sockets for three phases plus Neutral and Earth. The generator connection point is compatible with other manufacturer's powerlock connectors.
Find Out More