Industrial Power Connectors
Phase 3 Connectors
You can now buy online. Power Connectors
Phase 3's industrial power connectors are robust, heavy duty, harsh environment connectors for safe electrical mains power supply. Phase 3 manufacture and distribute Powersafe and Showsafe power connectors for single phase or three phase power distribution application.
Customers can purchase all our industrial power connectors online with industry leading pricing and lead times. All Phase 3 devices are designed, manufactured and assembled in the UK to ISO 9001:2015 quality standards. Our range of electrical plugs and sockets are fully certified by UL, VDE, RoHS and CE standards. Our products are considered Our heavy duty plugs and sockets can be used worldwide with our regional specific colour coded insulators for phase identification.
Phase 3's product range includes: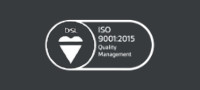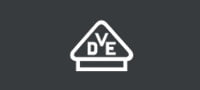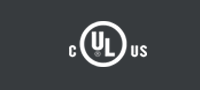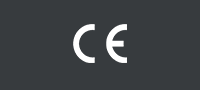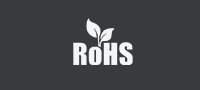 Powersafe Power Connectors
Phase 3's Powersafe single pole power connectors are the highest rated, safest and finest quality powerlock plugs and sockets as used by industries worldwide. Phase 3's electrical plugs are 100% manufactured and assembled in the UK as UL and VDE Certified electrical products.
Powersafe are available in line and panel format as source or drain connectors. The industrial plugs are mechanically keyed and locked, meaning lines cannot be mis-mated or disconnected under load. In addition, the power connectors have IP2X finger proof protection and an IP67 waterproof rating. Powersafe are the premier choice for engineers who put safety first in three phase, low voltage applications.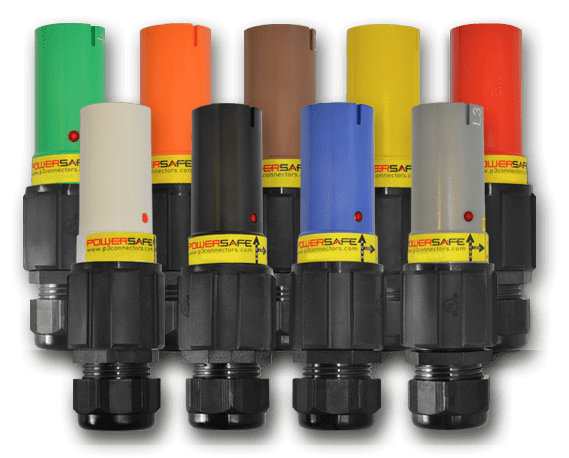 View Power Connector Brochures
Phase 3 Connector's brochures are available in 8 languages. We have electrical connectors in single pole or multi-pin format, distribution boxes and network connection devices.
View Brochures
View Brochures
Get A Quote
Get A Quote
Showsafe Multi-Pin Connectors
Phase 3's Showsafe multi-pin connectors were designed to deliver the highest levels of reliability and safety. Showsafe are available as 3 pin, 5 pin, 7 pin and 19 pin formats for the events industry. The robust construction of the circular plugs ensures continuous operation for professional touring & stage lighting applications.
Showsafe are available in line or panel format as source and drain socapex connectors. The electrical power plugs are available with solder or crimp terminations on multicore socapex power cable. Perfect for the events industry worldwide, the devices are UL Certified for use in the US and Canada.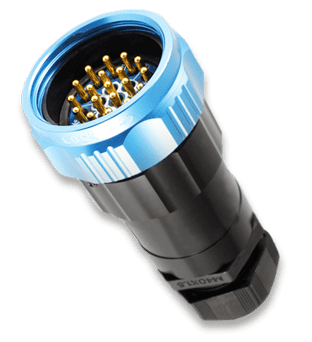 What Industries Do We Power?
Phase 3's high current, heavy duty cable connectors are suitable for a range of industries from: Power Generation, Cable Assembly, Military, Healthcare, Government, Entertainment, Marine and more. Take a look at our example industries below.
Power Connector Manufacturer
What are power connectors?
Power connectors are the plug for connecting an electrical device and a power source. There are two main types of power connector – residential and industrial. Plugs carry either AC (alternating current) or DC (direct current). AC connections allow a device to be connected directly to an electrical supply. DC plugs come in standard sizes and are not interchangeable for safety reasons.
Powerlock Connectors
Phase 3's Powersafe heavy duty devices are fully compatible with other manufacturers like ITT Litton Veam Powerlock for industrial use. The Powersafe series is based on a standard format as utilised by the UK and European temporary power industries. Powerlock type devices are mechanically keyed and identified by wiring colours coding standards, therefore they are considered the safest industry device. High current single pole plugs and three phase sockets are available within the range for AC/DC circuits. The single and three phase electrical device is an industry leader in quality, hence why it is considered that the electrical connectors are a perfect replacement for CamLock. Phase 3's range includes bimetal connectors for industry users using aluminium cables.
Phase 3's Showsafe circular plug devices are fully compatible with Amphenol Socapex for event industry use. Our  UL approved mutli-pin lighting circular connectors have been developed to offer the highest levels of reliability and safety. Phase 3's super robust construction of the 19 pin circular socapex electrical device ensures continual and reliable operation.
The Powersafe Sequential Mating box is a three phase power distribution box designed for use with temporary electrical installations with a current rating of up to 800 amps. On the low voltage mating box there are powerlock Panel Mounts for three phases plus Neutral and Earth secured onto a panel board. The generator connection point is compatible with other manufacturer's, like Litton, VEAM, ITT Cannon.
Get A Quote: Product Configurator
Our online product configuration tool allows you to input your specifications and receive a bespoke online equote.
Get A Quote
Get A Quote
What Phase 3 customers say…
"SES have always been associated with high quality and great product design, so choosing Phase 3 as its sole supplier for Powersafe connectors was an easy decision. Phase 3 offer SES the main ingredients to providing a great product, with quality, availability and design being key. The Phase 3 inline plug is used globally and is recognised as the go to product where heavy mains is required. With SES now representing P3 in a few global regions, they are an important part of our ongoing success and growth."

GORDON COOPER | Director, SES (Entertainment Services) Ltd
I have been purchasing power connectors from Phase 3 for some time now. Their product is top quality, the sales people I have dealt with so far have been very friendly and helpful, their pricing is competitive and their delivery has been exceptional considering I'm ordering from Alberta, Canada.
All-in-all, I'd give Phase 3 Connectors 5 stars out of 5.

TERRY FOREST | Cross Country Infrastructure Services Canada, Inc
'We have been working with Phase 3 for over year now, and their customer service has always been top notch. They hit their commitment dates with short lead times, and don't not shy away from following up with us, even after hours!'

Eescodist, USA
"Connector-Tech ALS have been supplying Phase 3 connectors for service in some of Australia's harshest environments since 2010. In this period, they've proven themselves time and time again, earning the position as the industry leader both here and in New Zealand. Phase 3's commitment to quality and innovation ensure their product remains the unequalled choice for our industrial, power distribution, military, marine and entertainment customers."

PAUL BRANDON | Connector-Tech ALS