Powerlock connectors can be either inline source (male connectors) or inline drain (female connectors). But how do they work together?
What is line source (inline male)?
Inline source connectors are intended to have their permanent connection in the direction of the source of electrical energy. This can be up to 660A-800A. Male source connectors have a male pin to insert into a panel mount.
At Phase 3 we don't compromise on safety which is reflected in the Powerlock design. We've ensured the gap between the insulating cap on the male pin of the connector and the surrounding plastic housing is far too small for a human finger to fit – preventing possible injury.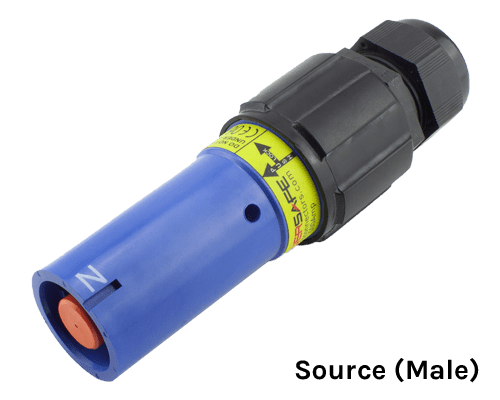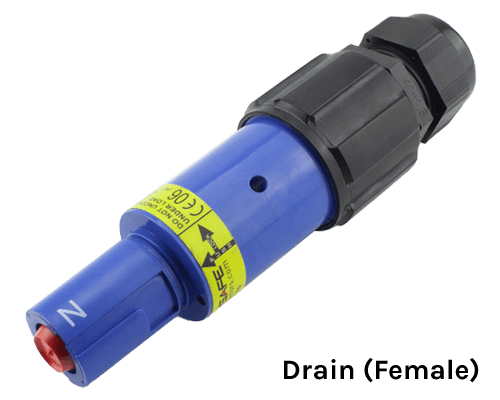 What is line drain (inline female)?
Our line drain connectors have a female receptacle on the insert. Female devices are intended to have their permanent connection in the direction of equipment receiving power. Again, Phase 3 take every precaution to ensure total safety when using our Powerlock connectors.
The female drain connectors have a spring-loaded plastic cap to prevent dirt ingress as well as preventing dangerous casual contact with the electrical metalwork.
When the male and the female connectors are mated, they cannot be disconnected. This firm locking together of the connectors is what gives them their Powerlock name. The only way to disconnect the locking pin is to use a release key. These can be supplied alongside connectors in customer specified colours.
If you have any questions about our Powerlock connectors and how they work, get in touch.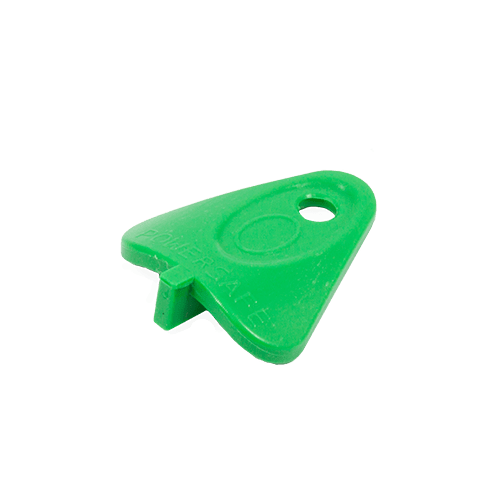 Watch the Release Key in action on our YouTube Channel
its in our name.