The highest rated and safest connectors on the market!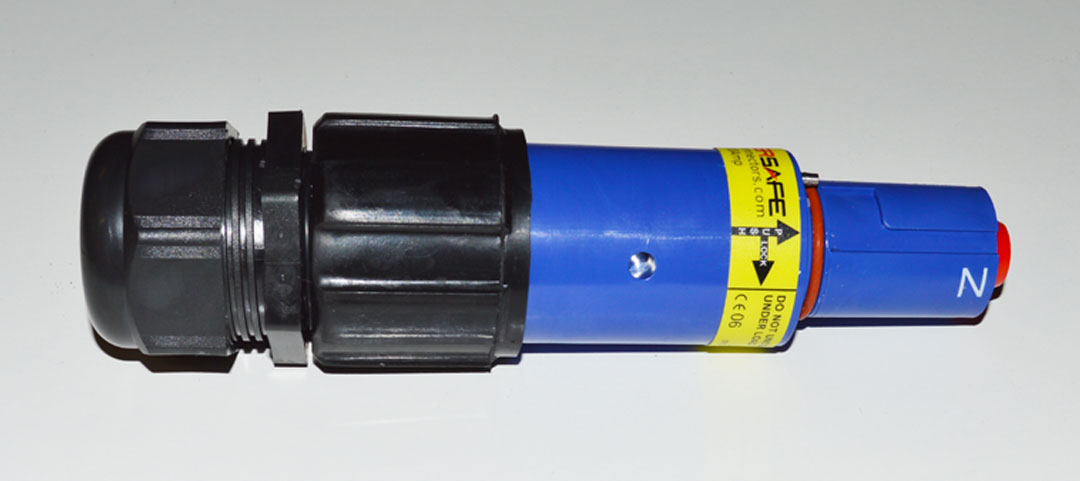 The Powersafe connector series is based on a standard format mechanically keyed and locked high current single pole connectors as utilised by the UK and European temporary power industries.
Powersafe Power Connectors
With increased demand for temporary high power systems in entertainment and industrial applications, the choice of high current connectors is critical to ensure safety and reliability for everyday use.
Designed to connect single and three phase high current power circuits, Phase 3, Powersafe, single pole connectors are at the forefront of both safety and technical capability.
These connectors have been tried and tested in some of the harshest environments worldwide; from the oil fields of Canada to data centres in the Arctic Circle. Based on their impressive technical capabilities, added safety features, rugged construction, reliability and quality, they are a popular choice for professional engineers.
Standard safety features include a secondary locking system which requires a key to unlock the connection. This is in addition to finger-proofed electrical contacts and all connectors, which reduces the risk of accidental contact when the connector is live.
Connectors are available in cable and panel-mount formats with either crimp or screw contacts. Rated at 500A and 800A for single core cables from 25 – 300mm2, Phase 3 Powersafe connectors are, at present, amongst the highest rated and safest connectors of their type on the market.
Added safety and performance enhancements;
To see key specifications and international electrical colour coding standards download our Powersafe brochure by clicking on the image to the left.